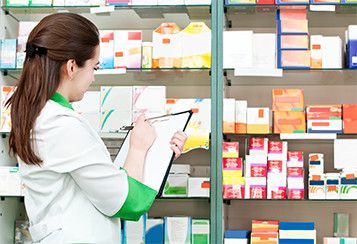 Welcome to Medical Center Pharmacy
Delivering exceptional pharmaceutical services to patients for nearly three decades, Medical Center Pharmacy is Cody's only locally owned independent pharmacy. We have taken on the responsibility of ensuring that our customers have access to unsurpassed pharmaceutical services.
With our patient-centered approach, Medical Center Pharmacy's ongoing goal is to optimize the patient's health-related quality of life, in order to achieve positive clinical outcomes, within realistic economic expenditures. We achieve these goals by cultivating lasting patient-pharmacist-physician relations, and offering patient-specific information and services.
Home of the best brands, generics, and compounded medications, Medical Center Pharmacy is the only one of its kind in and around the Cody area, offering specialized care to patients. Take advantage of immediate access to common brands and generics; enjoy the free consultation from our licensed pharmacists who are assisted by certified and state registered pharmacy technicians.
Need to transfer your prescription from a local or out-of-state pharmacy? We make it easy. We also offer a wide selection of over the counter medications, home health items, elastic support items, ostomy and urostomy supplies.
When quality, convenience, and service matters, Medical Center Pharmacy is your best choice!
About
Founded in 1986, Medical Center Pharmacy has a distinguished history of advancing pharmacy practice beyond national standards. For nearly three-decades we have served the Cody region with first-class, patient-centered pharmaceutical services. Our pharmacy team works in concert with the patient and the patient's health care providers in order to promote optimal wellness, to prevent disease, and to assess, monitor, or modify the medication use of patients. In all that we do, we ensure that the drug therapy regimens utilized by customers are safe and effective.
Established out of the demand for fast, reliable, and trusted pharmaceutical services, the staff at Medical Center Pharmacy is committed to providing the highest level of health care with a sense of urgency, while upholding the highest ethical standards and optimal levels of patient care. From the start, our number one commitment is to you—the client.
Here at Medical Center Pharmacy, our mission is to promote optimal wellness throughout the community. Meanwhile, our unyielding commitment is to treating each day as an opportunity to excel and serve our clients using the best medicine, technology, and service.
Our existing patients can attest to the high quality of service we provide. And now you can too!
At Medical Center Pharmacy, we aim to build a strong and cordial relationship with you while selflessly meeting your pharmacy needs.
Building a healthy community starts with a pharmacy like us.
Stop by our store, or give us a call.
Call us today: 307-527-6221.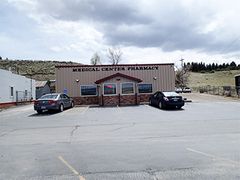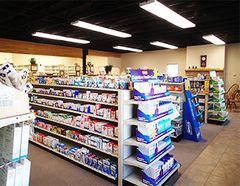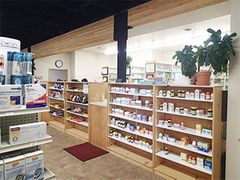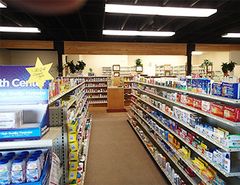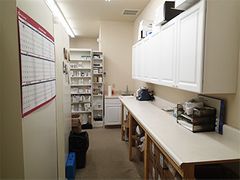 Toni Adkins
Toni Adkins RPH, University of Wyoming School of Pharmacy. Toni has worked for us for over 25 years and now is Semi-retired.
Jeanann Wenke
Jeanann Wenke PharmD, University of Wyoming School of Pharmacy. Jeanann is our Daughter-in Law and has been with us since her graduation in 2006.
Michael Wenke
Michael Wenke PharmD, University of Wyoming School of Pharmacy. Michael is our youngest son and has been in the store since his graduation in 2008.
Stephanie McCullough
Stephanie McCullough, Pharmacy Intern has been in the store for over 5 years.
Kristina Mazurenko
Kristina Mazurenko, Pharmacy Technician in Training started with us in January 2022.
Fonda Williams
Fonda Williams, Certified Pharmacy Technician started with us in August 2021.
Jessica Sommer
Jessica Sommer, Certified Pharmacy Technician has been with us for over 3 years.
Bill Wenke
Bill Wenke, Pharmacist opened the pharmacy in October of 1986.
Susan Wenke
Susan Wenke, Bill's wife retired from her job in banking for 25 years and keeps the finances straight.